Google Street View Trusted
Malta & Gozo
Google 360° Virtual Tours For Businesses
Address: 116, Triq Tal-Mensija, San Gwann, Malta
Phone: +356 99828299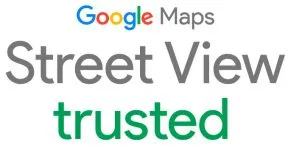 When searching for businesses,
consumers use mapping products
44% of the time.
Street View Study
www.google.com/streetview/business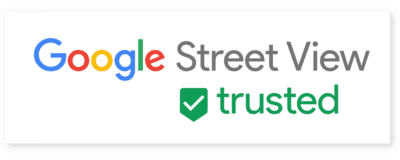 On average, 41% of these
place searches result in
an on-site visit.
Street View Study
www.google.com/streetview/business
Listings with photos and
a virtual tour are twice as likely
to generate interest.
Street View Study
www.google.com/streetview/business

Google Street View Trusted is a program by Google that allows businesses to hire certified photographers to create 360° virtual tours of their establishments. These tours are then integrated into Google Maps and Google My Business listings, providing potential customers with an immersive look inside the business.
Visit the Google Street View Trusted website:
Go to the official website for Google Street View Trusted (https://www.google.com/streetview/trusted/). Here, you can find information about the program and how it works.
Contact a Photographer:
We are a certified photographer, contact us to discuss your specific business needs, pricing, and scheduling. They will work with you to capture high-quality 360° images of the interior of your business.
Schedule the Photo Shoot:
Arrange a suitable time for the photographer to visit your business and capture the virtual tour. Make sure your space is clean and well-presented for the best results.
Google My Business:
If you haven't already, create or claim your business on Google My Business. This is the platform where you'll manage your business information, and your virtual tour will be linked to it.
Upload the Virtual Tour:
Once the virtual tour is ready, your photographer will typically upload it to Google Maps and link it to your Google My Business listing.
Keep in mind that Google's services and programs can evolve, so it's advisable to check the latest information on the Google Street View Trusted website or contact Google support for any updates or changes that may have occurred.